DETAIL
◇ ◆ Shopkeeper Random Course ◆ ◇ 2 hours with all you can drink 4000 yen!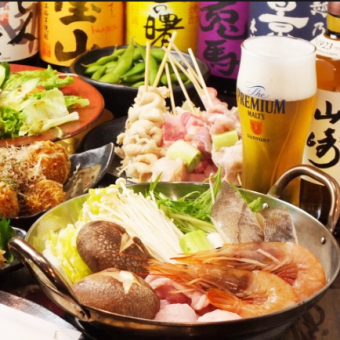 By using a coupon4000 yen
All-you-can-drink available

The last order of all-you-can-drink is 30 minutes ago.
Reservation deadline

Visit of hope the day before until 23:00
Course menu
◇ ◆ Course example ◆ ◇
·Appetizers
·salad
· Yakitori
·sashimi
· Chicken dishes
·Fried food
- Deadline dish
·dessert
(If you wish, you can change to "Course with pot"!)
*-*-*-*-*-*-*-*-*-*-*-*-*-*-*-*-*-*-
All the menu of dishes is left to the manager!
Based on seasonal seasonal seasonal ingredients
I will shake my arm with full effort!
If you do not like what you want to eat
Please feel free to contact us!
Coupon that can be used
【Mr. secretary must-see】 10 people or more Course reservation for 1 person free !!

Presentation conditions

At the time of booking and when visiting

Conditions of use

Available for visits by 21 o'clock / Can not be used with other tickets / services 1 pair / 1 ticket required / reservation / over 10 people

Expiration date

Until the end of June, 2018
2018/04/17 update